In commemoration of the 30th anniversary of the Car of the Year Japan Award, the Car of the Year Japan Executive Committee will be hosting a display of the winners from the first 29 awards, as well as the candidates for this year's award, in a showcase of a total of 40 automobiles from past to present.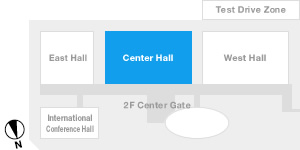 Showcase Outline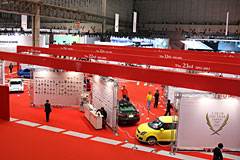 Name of special exhibit: "The Winners of the Car of the Year Japan Award: A Retrospective"
Overview:The Car of the Year Japan award was established in 1980. In the intervening years, with the liberalization of exchange rates and abandonment of trade restrictions brought about by the Plaza Accord, the rise and collapse of the Japanese bubble economy, and the rapid growth of new economic powers, the global economy and technological innovation have transformed at breath-taking speed. Perhaps no other technology illustrates this evolution as clearly as that of the automobile, one of the pillars of the Japanese economy. From all the different automobiles produced every year, the Car of the Year Japan (COTY) award chooses one to represent the nation. By looking back upon the past recipients of this honor, the showcase illustrates 30 years of innovation and change in automobiles.

Showcase contents
Display of actual models of the past 29 COTY winners (including special awards)
Panel display of all past nominees on a yearly basis
Panel display describing the history of the COTY award and the winner selection process
List of Showcased Vehicles (as currently scheduled)